How do you create a digital campaign with measurable results?
MEDIA & EDITORIAL
The Execution
A (strong) campaign was required to get both current and potential readers to register to read The Daily Sun via their mobile.
A vernacular campaign was concepted which spoke to the freshness required to attract the attention of Daily Sun readers and 'tapped' into the different possible Target Audiences. With on trend colours and targeted campaign messaging for the various Daily Sun categories, the 'Tap Tap' campaign did just that.
Having the benefit of readily available media channels within the actual Daily Sun publication and other Media24 platforms, we managed to engage with the different kinds of readers – from those seeking traditional daily news to those seeking sports, motoring or celebrity news.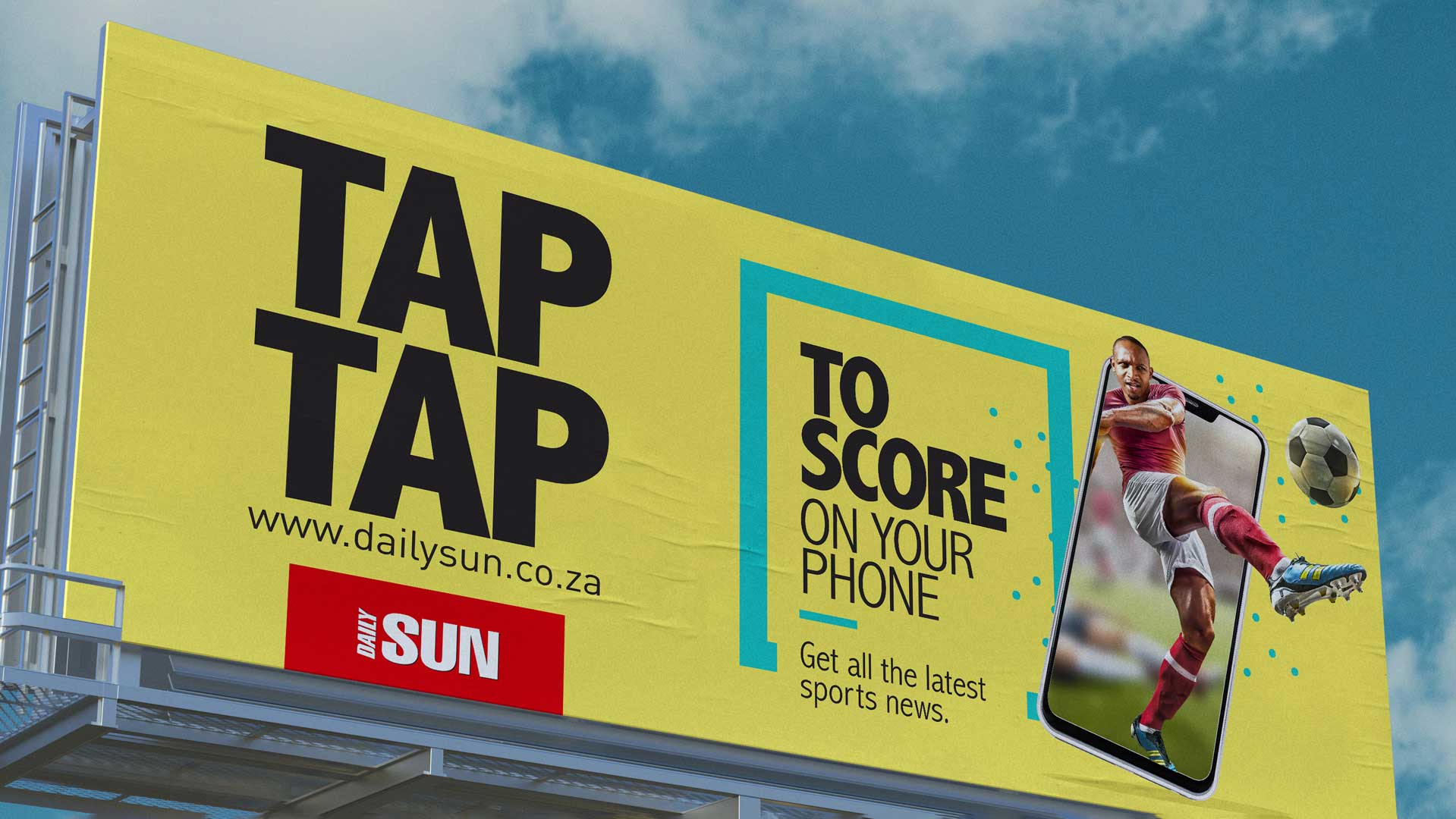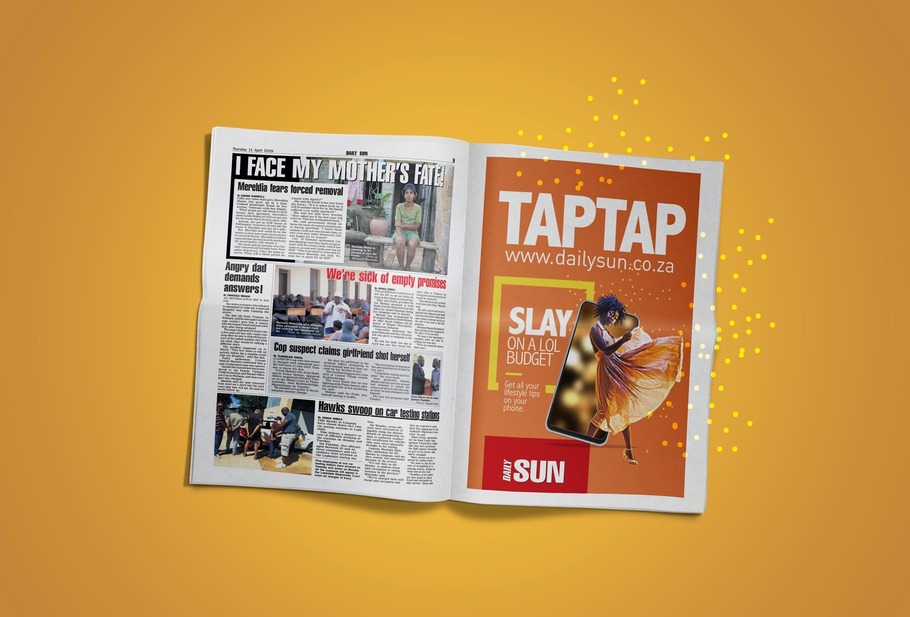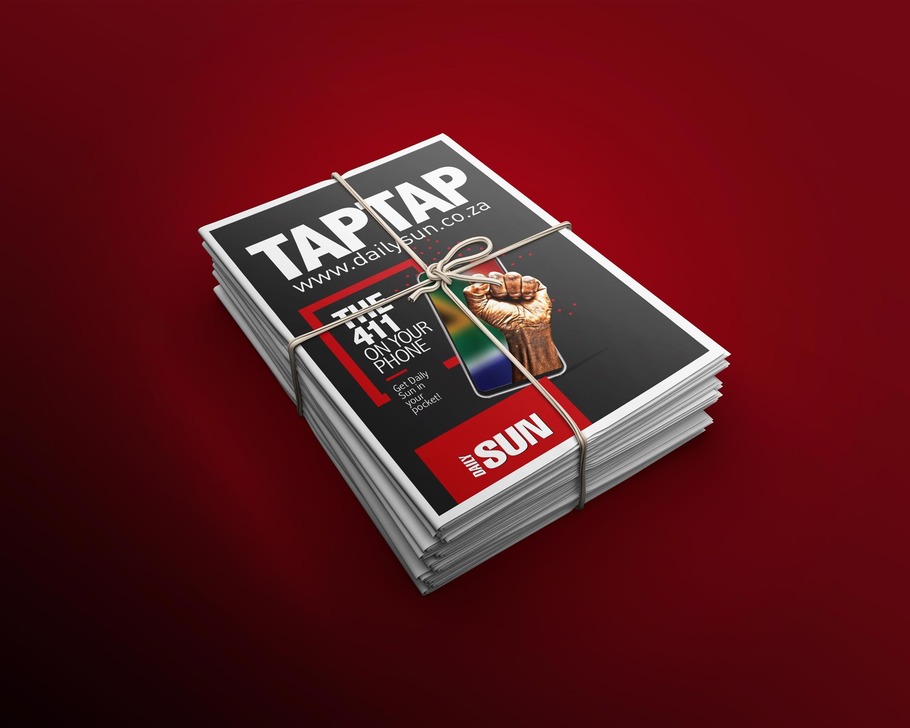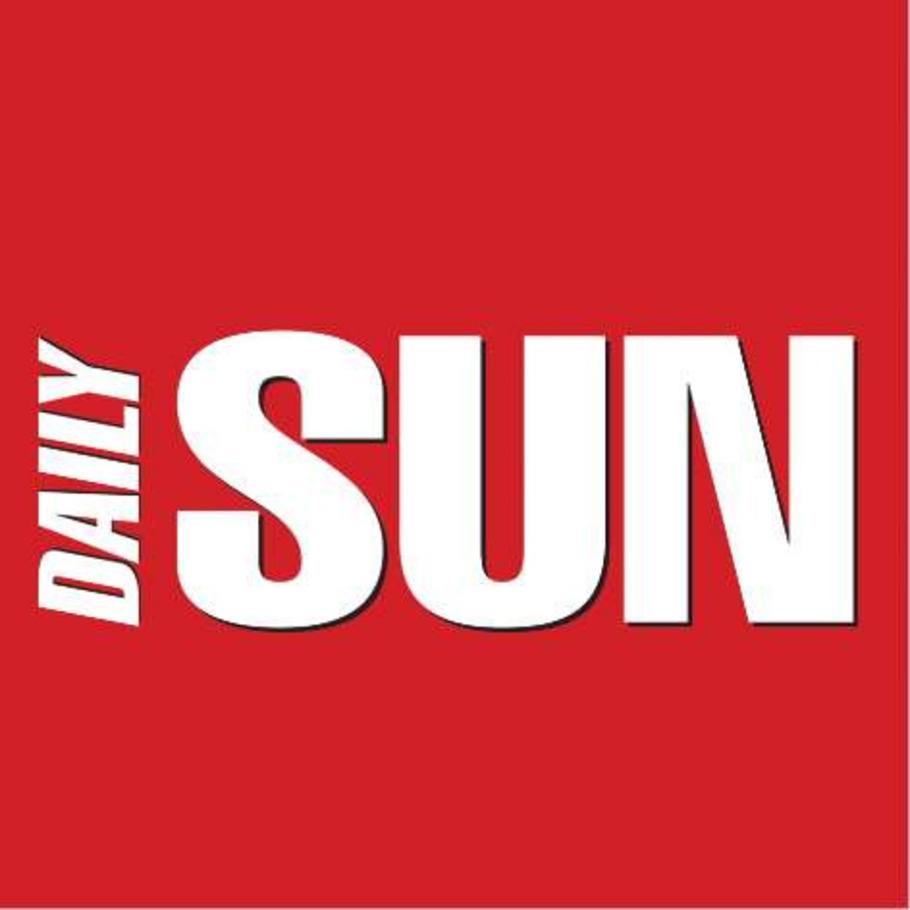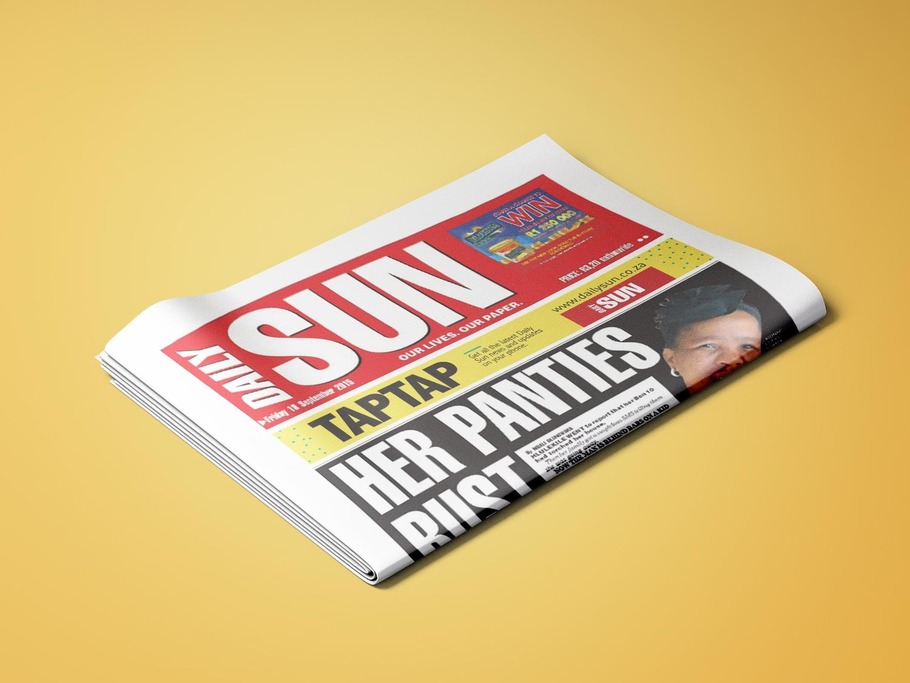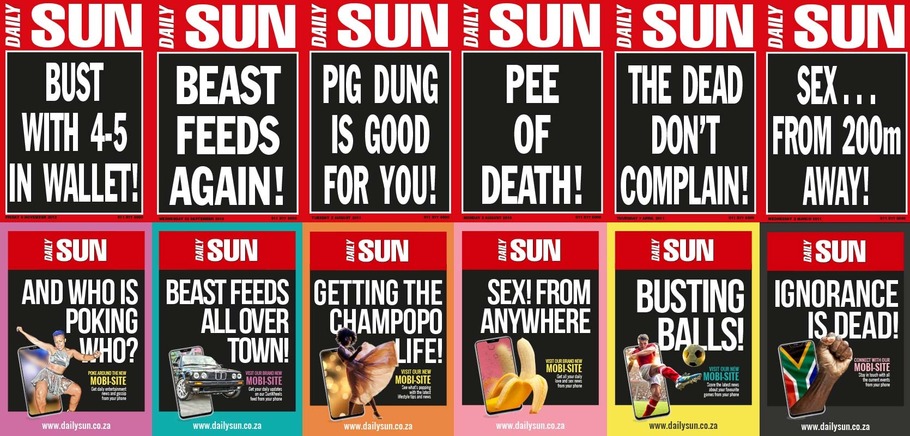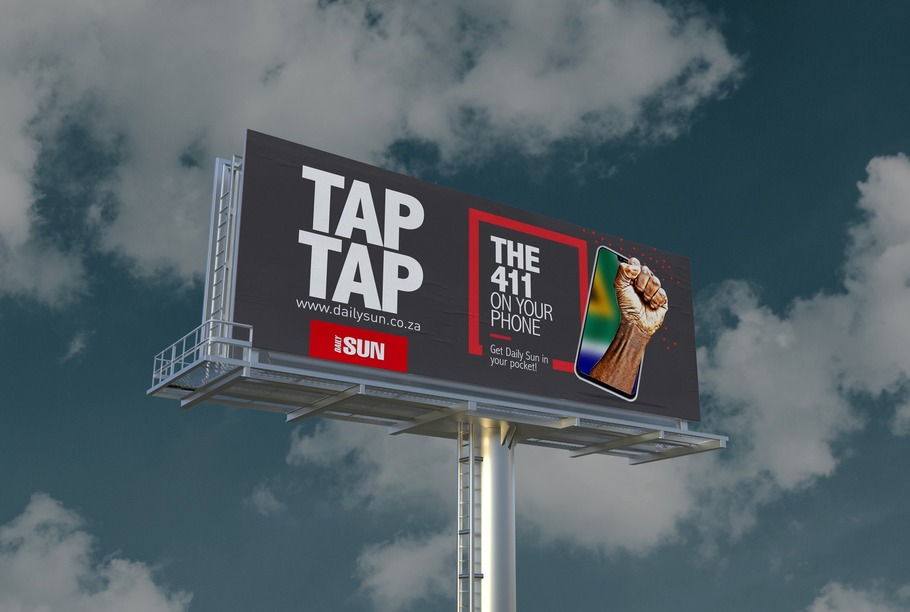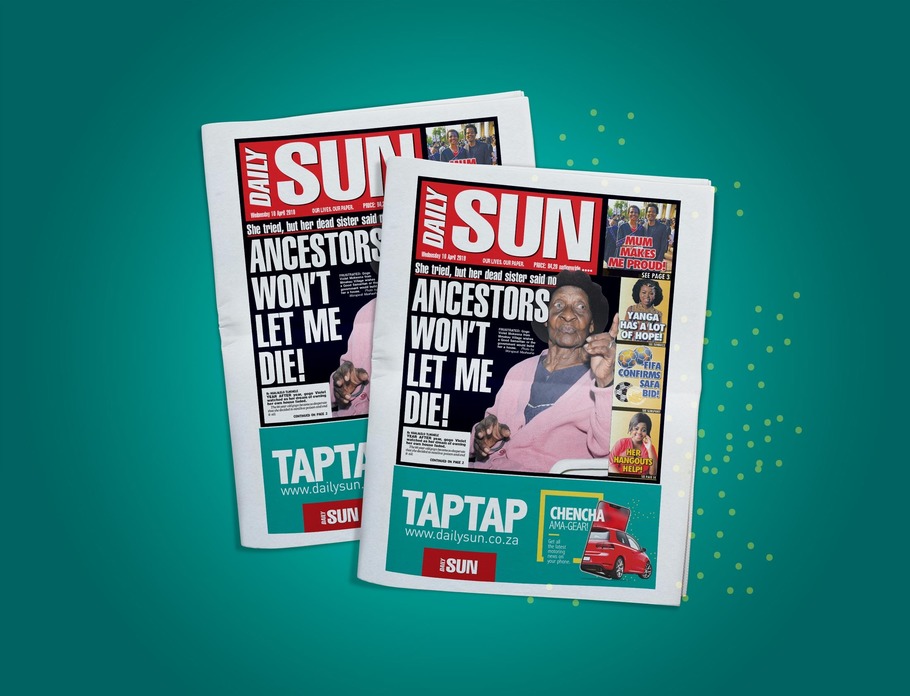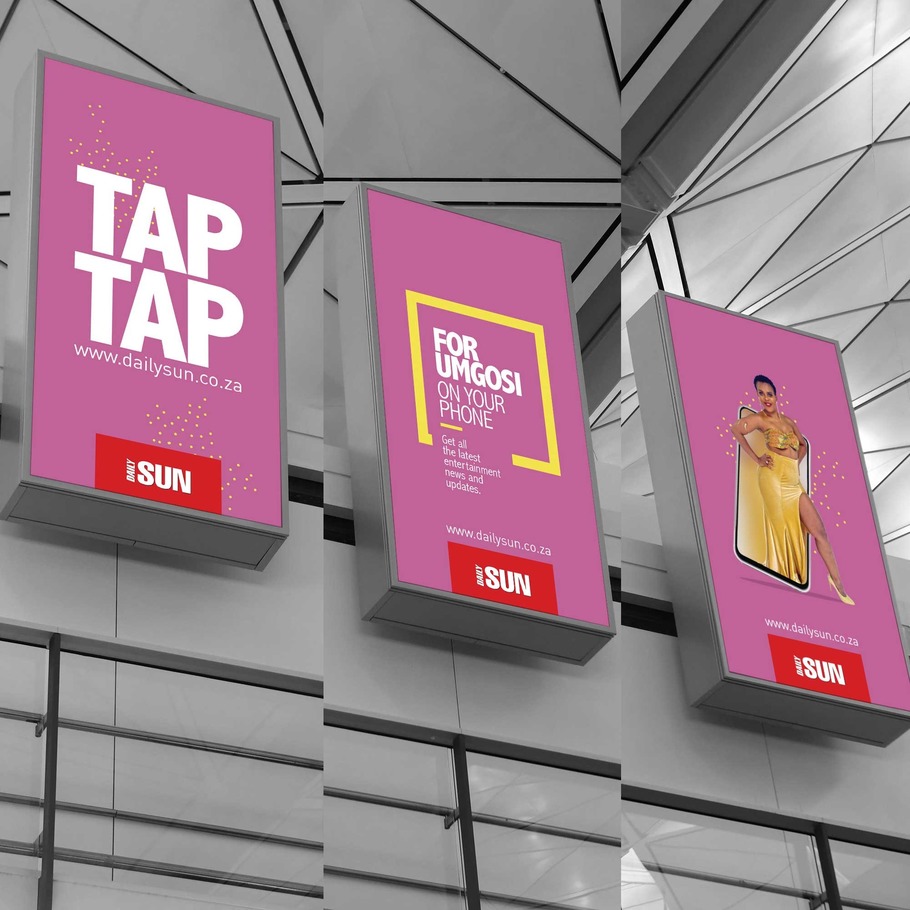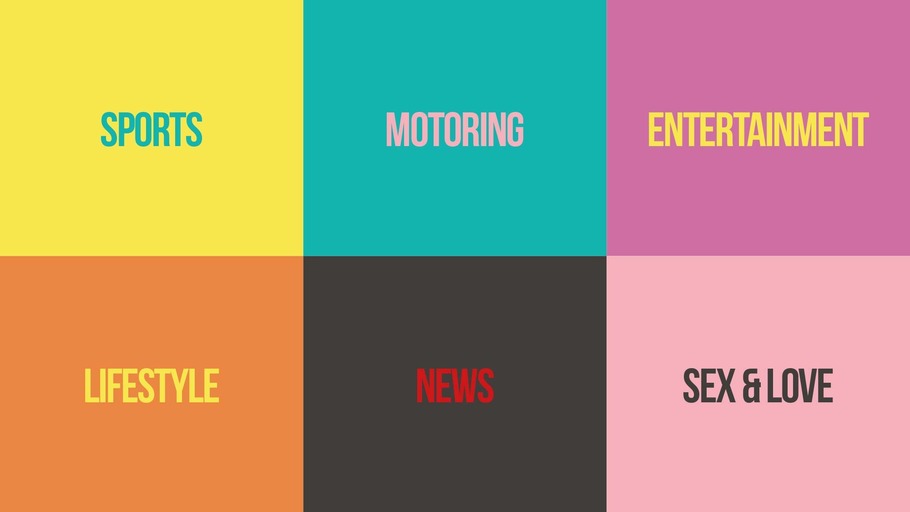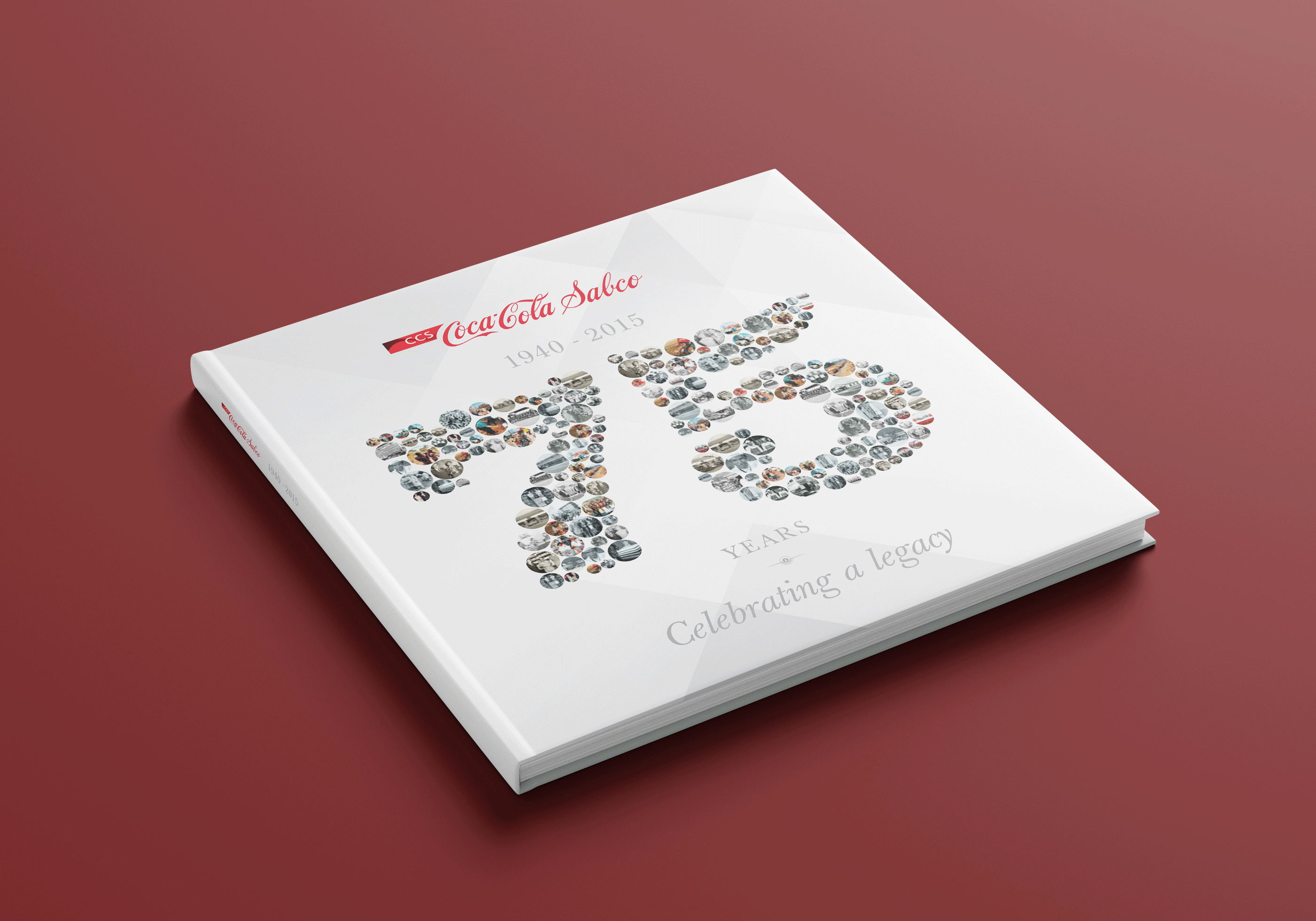 Next Project
Coca-Cola Beverages Africa