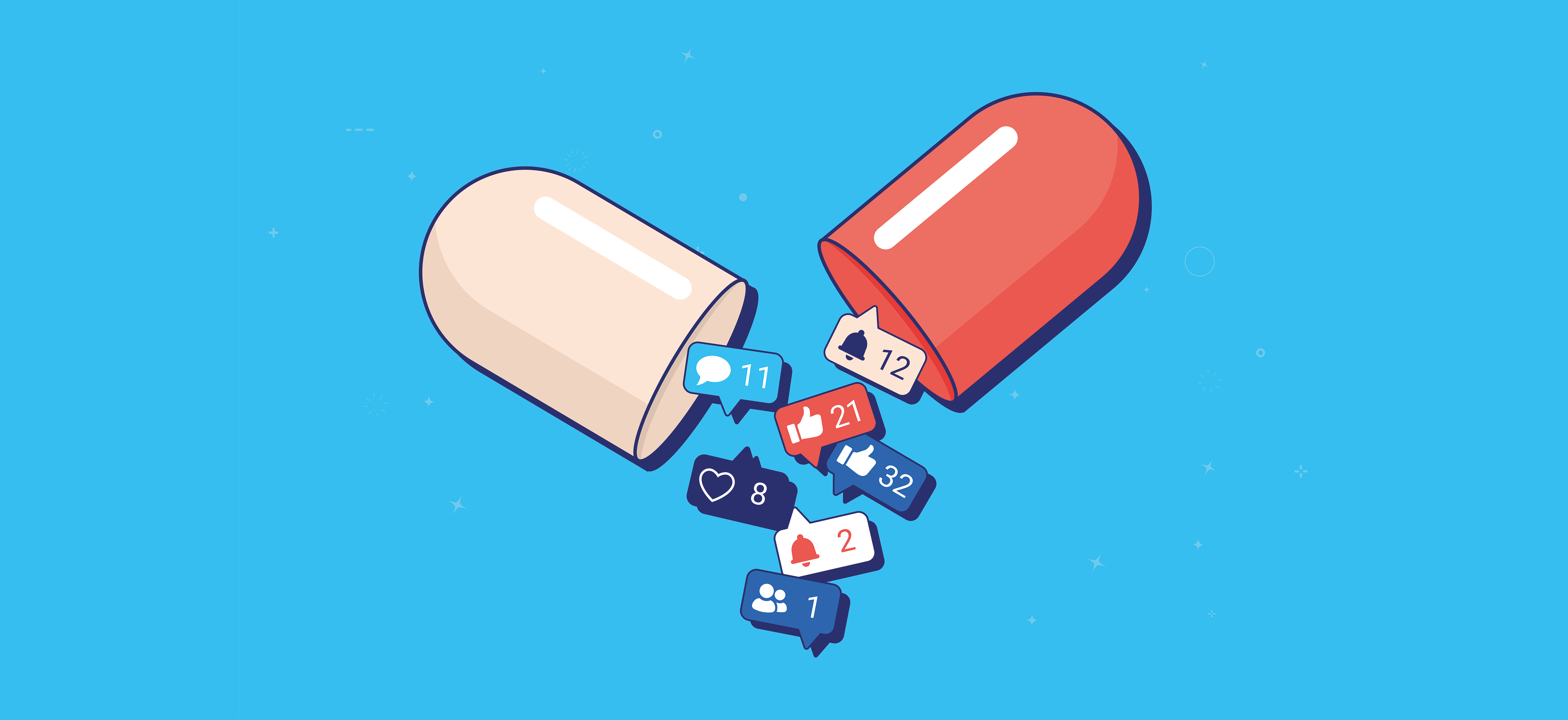 Essays
How do you ensure both professionalism and heart when it comes to medical marketing?
The pharmaceutical and healthcare industries are riddled with rules and regulations and hoops to jump through – some might say it's a creative marketer's nightmare.
But we're not just any creative agency.
What are the Challenges that come with Pharma Marketing?
1. Rules & Regulations
The rules around marketing medical persons, services and products are very different to traditional marketing. There are countless references, boards, processes, laws, and so much more, and these all need to be consulted and cross-checked continuously before you can even consider going live and reaching the market.
But these rules are here for a very good reason: risk.
The risk of incorrectly advertising a pharmaceutical product is far higher than that of a pair of shoes, for example, because the consumer's health and life is at stake.
2. Information & Jargon
Another challenge comes in the form of the sheer complexity of the field.
The health professionals behind the products and services have studied and practised for years and have an in-depth knowledge which we as marketers need to turn into something both digestible and appealing – something that consumers can understand and actually want to know more about.
This means that we, too, have to have a firm understanding of the ins and outs of the products and services we are marketing. This is where the expertise of a medical copywriter comes in – with every sentence needing to be substantiated and referenced with the relevant data and proof.
Who is the Audience or Target Market in Healthcare?
Marketing in the field of pharma and healthcare means that we need to be extremely aware of who we are selling to.
The two primary facets fall under the usual categories of B2B (business-to-business) and B2C (business-to-consumer).
In healthcare marketing, B2B would refer to healthcare organisations, pharmacies, and doctors' practices.
B2C, on the other hand, would deal with consumers and patients directly. An example of this is over-the-counter (OTC) medication.
This difference impacts the approach we take, from channels of communication to tone of voice. For example, we can use industry-specific terminology (or jargon) in our copy when showcasing a product to a healthcare professional; while the copy for the same product aimed at consumers will need to be far less complex.
What are the Ethics around Healthcare & Pharma Marketing?
Ethics is important to us regardless of the industry we are representing.
But when it comes to pharmaceutical and healthcare marketing, customers and patients need to be able to trust the brands that they are buying into – whether it be their choice of OTC medication or a doctor choosing to prescribe a scheduled drug to patients with a specific condition.
The regulations that are in place are there to ensure integrity, accountability and trustworthiness in companies that, in the past, could easily hide behind jargon and loopholes. Today, pharmaceutical organisations who do not operate ethically are at risk of punishment.
So the ethical approach when it comes to pharma marketing today is to favour educational and informational content over traditional sales or promotional pitches.
The former technique often played out in the form of a print ad in a magazine that only marketed the benefits of a new pharmaceutical product.
The new technique is less about marketing and more about informing. This can play out in the form of an infographic or other educational content that can really add value in informing audiences. While you are no longer pushing a product, this serves to not only create trust, but also brand awareness – which is critical when the consumer is standing in the pharmacy facing a row of products from different brands all treating the same condition.
Another responsibility that marketers have when it comes to the pharma and healthcare industry is to keep up to date with the latest data and information regarding the products and services. If a new clinical trial changes the indications of a drug that has an ongoing campaign, we need to either pull the campaign or make the necessary changes.
What Platforms & Channels of Communication are Appropriate for Pharma Marketing?
Adapting and changing with the consumer is the cornerstone of all marketing, and healthcare is no different.
While many pharmaceutical organisations have not updated their marketing strategies with the digital revolution, we have worked with clients that have moved with the times – entrusting us with the task of taking their brands further while still adhering to the regulations of the industry.
As with all branding and marketing, the first steps are knowing the product, doing the necessary market research (despite how much more complex it is in the healthcare sector), identifying the competitors and, most importantly, gaining a deep understanding of the product's unique selling propositions (USPs) within the market.
This can then be applied to the relevant audience between B2B and B2C, although memorable packaging and branding is important in both instances.
We have applied the following marketing methodology for our OTC clients:
Graphic design
Research/Content creation & Medical copywriting
Digital campaigns
Print & publication
On-site, indoor & outdoor advertising
Brand Strategy / Concept creation
We have had the privilege of working with a number of OTC products – giving each brand a memorable identity which is in line with its purpose and positioning. These brands include WAXSOL®, Reparil®, Pyralvex®, Biral®, Agiolax®, Chamiflor®, Legalon® (70 and Forte), DriNasal, and DONA®.
We have also been involved in the branding of specialised or scheduled medication which, as a non-promotable item, requires a completely different approach altogether.
In marketing medical science and jargon to the everyday consumer, we have been able to fully immerse ourselves in the understanding of each product and align this with the bigger picture of strategic marketing and visual communication.
We see the bigger picture, and we see you. Because we are different – and you can be, too.